TestingBot has created a Katalon Studio Plugin available in the Katalon Store.
Install Plugin
Navigate to the plugin page, and click Install Plugin.
The plugin will be added to your Katalon Studio.
Configure Plugin
Once installed, go to Project > Settings. Under the Plugins section, you will see the TestingBot Integration plugin.
Fill in the TestingBot KEY and SECRET, together with the desired capabilities you want to test.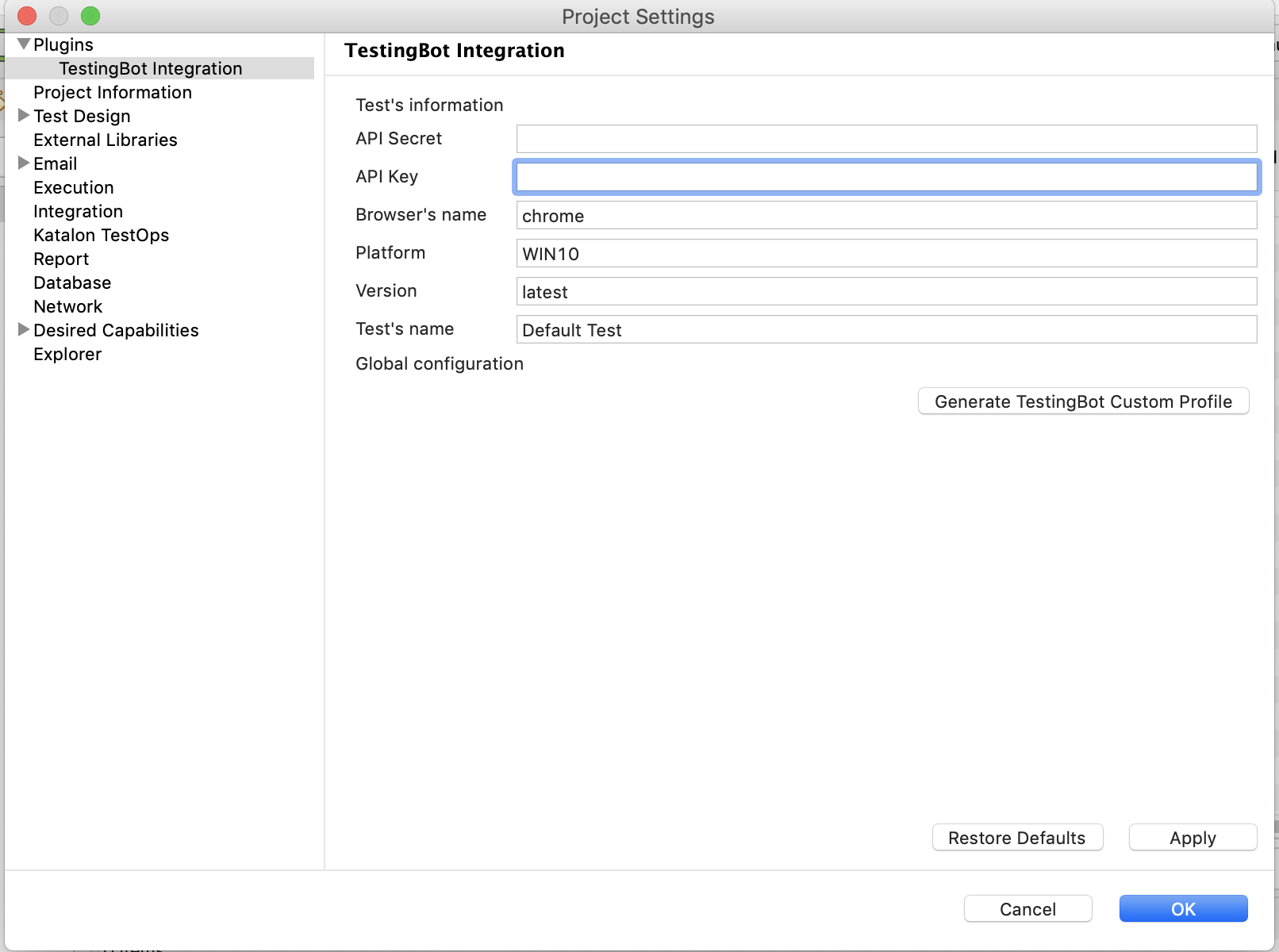 Run Test
To run the test on TestingBot:
Click the Run button (Command + Shift + A)
Select Custom capabilities
Select the TestingBot profile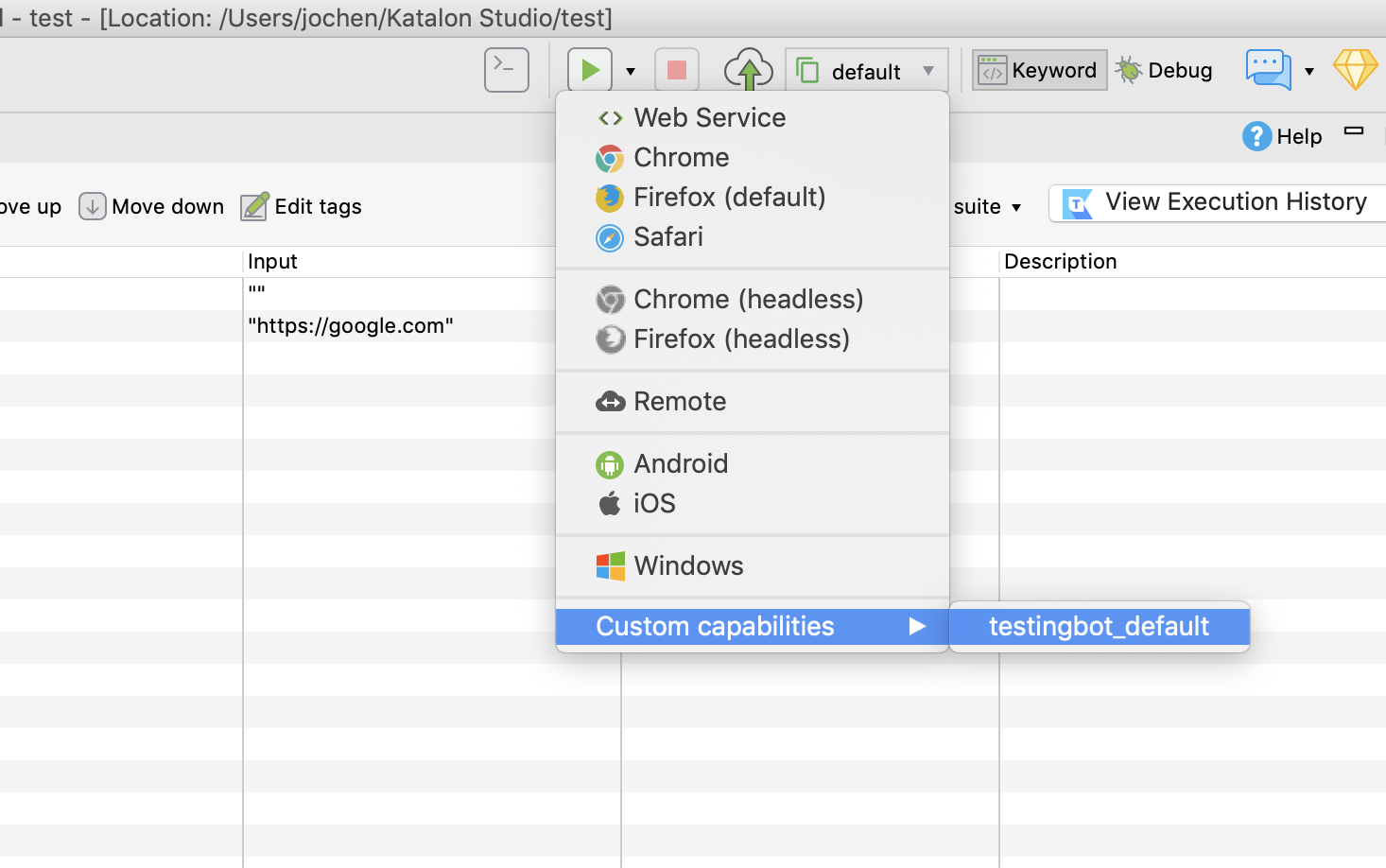 More information is available on our Katalon Studio Integration documentation page.