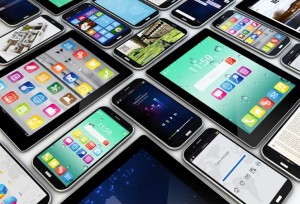 Update: this feature is now available, please see our real mobile devices.
We are working hard on providing a real mobile-device test lab to our customers.
With our device lab, you will be able to both manually and automatically run tests on physical smartphones and tablets; iPhone/iPad and Android devices like Samsung Galaxy and Nexus
Run Appium tests on MobileSafari or other iOS Apps on real iPhones and iPads
Manually test your website or app remotely on our devices, straight from your browser
All tests run on genuine, non-jailbroken devices. These devices are untampered, they come straight from the store
Retrieve screenshots and a video of your tests
All devices are hosted in our datacenter
Want to get notified as soon as we launch this new feature?
Sign up to get notified about real device testing.