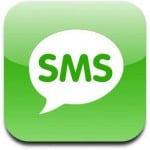 Today we've added SMS support to our alert options. If a test fails, we can now alert you via e-mail, push notification and SMS.
Every paying plan comes with a number of available SMS messages / month. You can set up an alert to instantly receive an SMS message as soon as a test fails, or you can choose to receive a message once a day.
The packages include the following monthly SMS credits:
Small Team: 5 SMS credits
Team: 10 SMS credits
Pro: 20 SMS credits
Enterprise: 40 SMS credits
This new alert option provides for instant feedback of your tests. You'll receive an alert seconds after we ran your Selenium test. You can add an unlimited number of cellphone numbers which can be contacted when a test fails.
To see more features per package and to sign up, please head on over to our pricing page.