TestingBot has released a Chrome Browser Extension and a Firefox Extension, which will allow you to test any webpage, on a remote browser, with the click of a button.
The TestingBot Browser Extension is free to install and use. It's very easy to add it to your current browser. Simply go to the link below and click the Add Extension button.
Once you've loaded the extension, you can pin it to your toolbar for easy access. You can then visit any website you want to test and open the extension's window, which provides easy access to the most popular remote browsers available.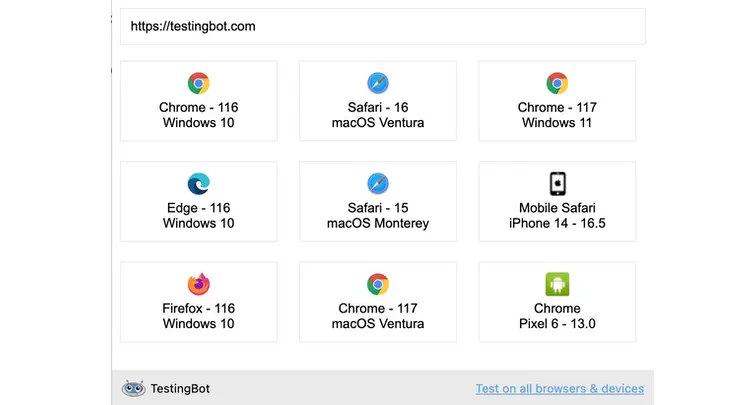 Upon clicking a remote browser, the webpage will automatically open in a remote TestingBot browser. You can now test and debug the webpage on a browser running in the TestingBot cloud.
You can find more information in the Browser Extension documentation.