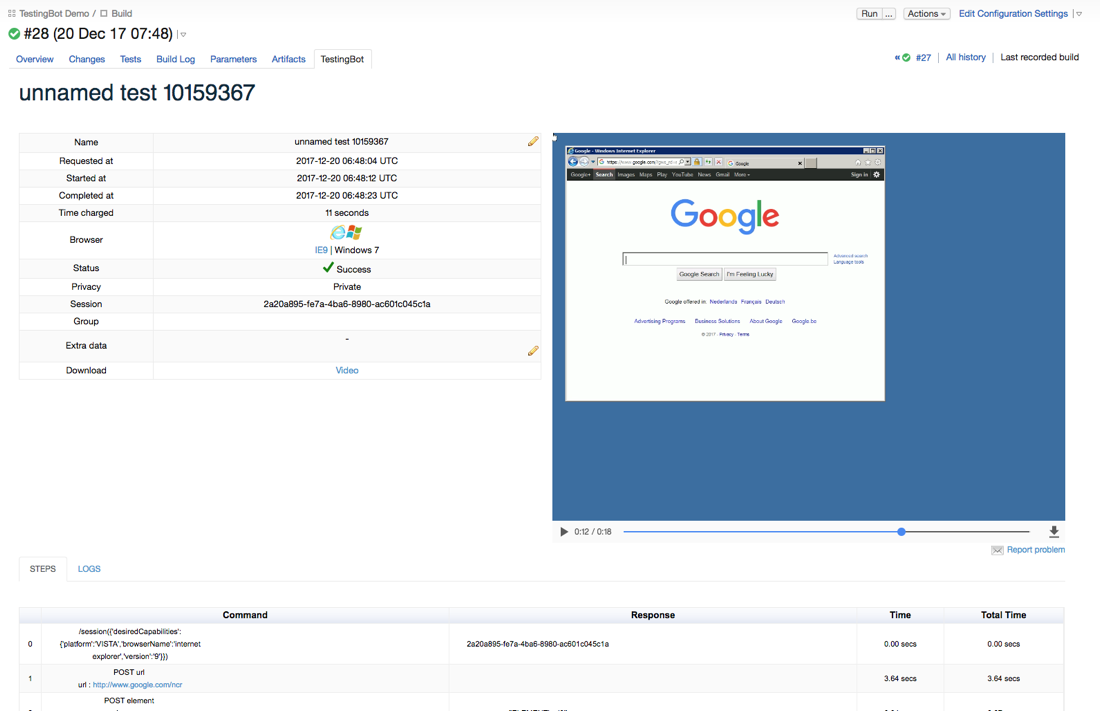 We're pleased to announce that we've created a Plugin for TeamCity (a continuous-integration system created by Jetbrains).
The plugin integrates TestingBot features:
Add a tab where we show the lists of tests for the current build. The overview shows a list of tests with their passed/failed state, together with the browser they ran on.
View logs (Selenium, Chrome, Firefox, Safari logs) and a recorded video together with screenshots of every test, straight from inside TeamCity.
Option to start/stop a TestingBot Tunnel automatically before and after every build run.
Predefined environment variables with your TestingBot key/secret.
You can find more information on our TeamCity plugin page or on Jetbrains' TestingBot plugin page.