Add a Test Suite
In our TestLab we offer the possibility to upload test-suites (called Projects in Selenium IDE) generated by Selenium IDE.
A test suite is a collection of tests, generated by the Selenium IDE extension.
To upload the suite, please upload the exported (.side) file: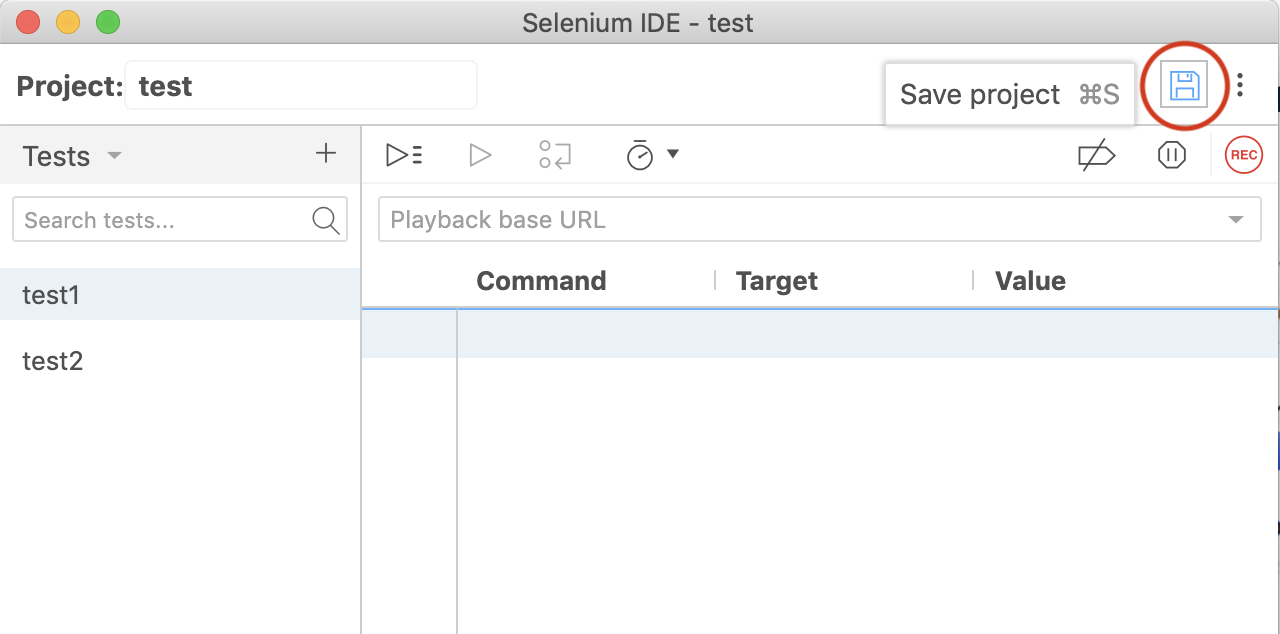 Managing Test Suites
Once uploaded to our TestLab, you will see page detailing the Project you just uploaded.
It will include a list of the tests that this project contains.
On this page, you can change on which browser(s) the tests should run, change alert/scheduling options and more.
Changing a setting in the project affects all tests for this project.
If you like to only change a single test, click through to the test edit page and make the necessary changes there.