Configuration
For this tutorial, we assume you've already created or recorded a web/mobile test with Katalon Studio.
To connect with TestingBot, you will need to configure Katalon Studio to pass the correct configuration to TestingBot.
Go to Project > Settings then choose the Desired Capabilities option and click Remote.
Fill in the correct Remote server URL: https://api_key:api_secret@hub.testingbot.com/wd/hub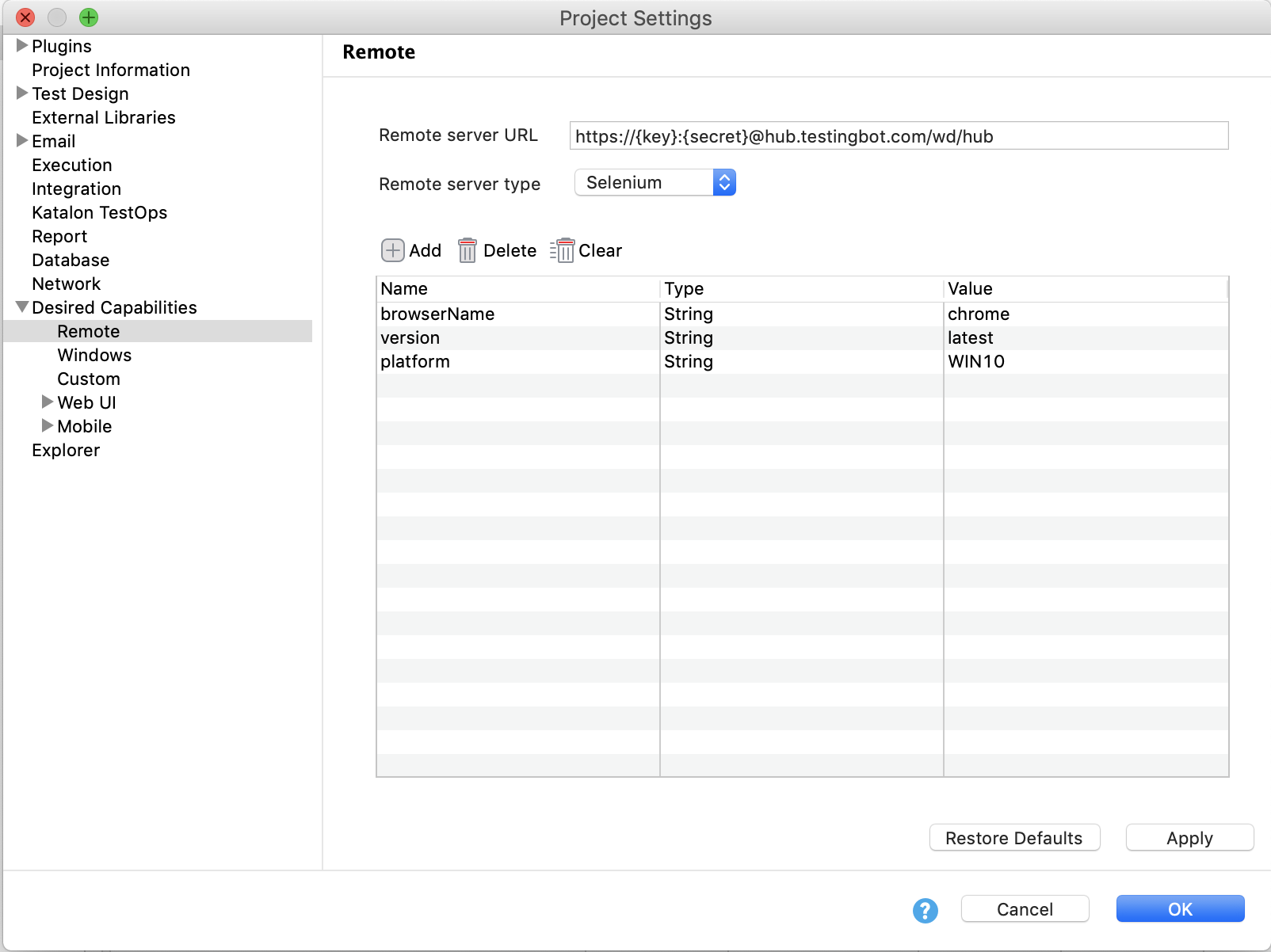 Fill in the browserName, version and platform or any other desired capabilities you want to use.
Run Katalon Studio test on TestingBot
To run the recorded test on TestingBot, click Action > Run and then Remote.